***Greenkeeper's Blog***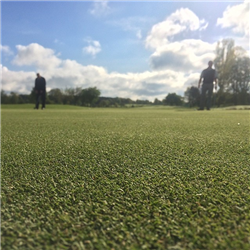 The course has been in fantastic condition once again this year and the credit is solely down to effort of our Green Staff. The lads are more than welcome to answer questions you might have about the course, however you may still be in bed whilst they are out attending the greens!

Jack Hetherington, one of the hard-working team, has set up a blog of all the latest work that has gone on under our noses. He explains to the mm of every measurement of cut, and it certainly makes for good reading if you're a course enthusiast.

It shows what an exact science greenkeeping is, and Ponteland are more than proud to have Jack and the Green staff working at the club!